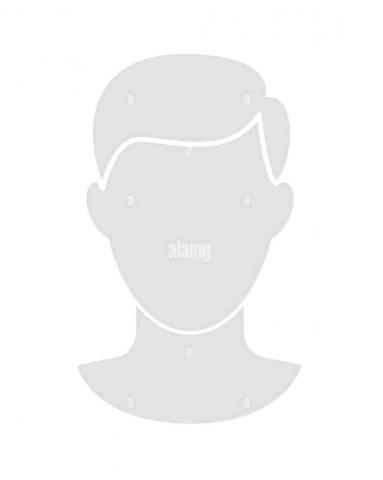 Edward Lear
Part 7
SEPTEMBER 29
It was as late as half past none A.M. when I left Tirana, and one consolation there was in quitting its horrible khan, that travel all the world over a worse could not be met with. Various delays prevented an early start; the postmaster was in the bath, and until he came out no horses could be procured (meanwhile I contrived to finish my arabesque mosques); then a dispute with the Khanji, who, like many of these provincial people, insisted on counting the Spanish dollar as twenty-three instead of twenty-four Turkish piastres. Next followed a row with Bekir of Akhrida, who vowed he would be paid and indemnified for the loss of an imaginary amber pipe, which he declared he had lost in a fabulous ditch, while holding my horse at Elbasan; and lastly, and not the least of the list, the crowd around the khan gave way at the sound of terrific shrieks and howlings, and forth rushed my spinning neighbour, the mad dervish, in the most foaming state of indignation. First he seized the bridles of the horses; then, by a frantic and sudden impulse, he began to prance and circulate in the most amazing manner, leaping and bounding and shouting 'Allah!' with all his might, to the sound of a number of little bells, which this morning adorned his brass-hooked weapon. After this he made a harangue for ten minutes, of the most energetic character, myself evidently the subject; at the end of it he advanced towards me with furious gestures, and bringing his hook to within two or three inches of my face, remained stationary, in a Taglioni attitude. Knowing the danger of interfering with these privileged fanatics, I thought my only and best plan was to remain unmoved, which I did, fixing my eye steadily on the ancient buffoon, but neither stirring nor uttering a word; whereon, after he had screamed and foamed at me for some minutes, the demon of anger seemed to leave him at a moment's warning; for yelling forth discordant cries and brandishing his stick and bells, away he ran, as if he were really possessed. Wild and savage were the looks of many of my friend's excited audience, their long matted black hair and brown visage giving them an air of ferocity which existed perhaps more in the outward than the inner man; moreover, these Gheghes are all armed whereas out of Ghegheria no Albanian is allowed to carry so much as a knife.
I was glad enough to leave Tirana, and rejoiced in the broad green paths, or roads, that lead northwards, through a wide valley below the eastern range of magnificent mountains, on one of which, at a great height from the plain, stands the once formidable Kroia, so long held out against the conquering Turks, by Iskander Bey. Certain of its historical interest, I was now doubly anxious to visit it, from its situation, which promised abundance of beauty.
After four hours' ride over ground much intersected with marks of inundation we arrived at a khan where, under a sort of pergola of dry matting, I remained to dine, and to draw the sublime view before me over the plain and wide beds of torrents towards the bare, craggy, dark mountain of Kroia, with the town and rocks glittering like silver aloft, below a heavy curtain of black cloud. At two we left the Skodra, or post-road – the Soorudji growling frightfully at my so doing – and struck directly across the vale to Kroia – a winding ascent through green wooded hill-buttresses or shoulders, changed ere long for a sharp climb up to the for of the great rock round which the town clusters and hangs – at which point I arrived at half past four A.M., and where I gladly paused to sketch, rest, and enjoy the view above, below and around. Few prospects are more stately than those of this renowned spot; and perhaps that of the crag, with its ruined castle projecting from the great rocks above and lording over the spacious plain country north and south from Skodra towards Durazzo, reminded me more of Olevano, that most lovely landscape in a land of loveliness, than any place I ever saw. At the base of this isolated rock lies the town – a covered semicircular line of bazaar; and overlooking all is the Bey's palace and a tall white minaret against the blue sky. The peasants who passed me while drawing lingered, whispering quietly while observing the sketch, all thoroughly well behaved and a great contrast to my spectators of Elbasan. But evening advanced and I was compelled to shut up my book, feeling for the hundredth time how difficult it is to portray scenery in a country where the mere daily occupation of journeying from one town to another is attended by so much labour and hurry. Ascending through the dark-roofed bazaars – the huge crags towering over which reminded me of Canalo in Calabria – we arrived at Ali Bey's place – a singularly picturesque pile of building, composed of two-storied, painted galleries, with irregular windows, projecting roofs, and innumerable novelties of architecture – all in a dreary courtyard, the high walls of which shut out effectually the glorious landscape below.
In the arabesqued and carved corridor, to which a broad staircase conducted me, were hosts of Albanian domestics; and on my letter of introduction being sent in to the Bey, I was almost instantly asked into his room of reception – a three-windowed, square chamber (excellent, according to the standard of Turkish ornament, taste, and proportion) – where, in a corner of the raised divan sat Ali, Bey of Kroia – a lad of eighteen or nineteen, dressed in the usual blue frock-coat now adopted by Turkish nobles or officers. A file of kilted and armed retainers were soon ordered to marshal me into a room where I was to sleep, and the little Bey seemed greatly pleased with the fun of doing hospitality to so novel a creature as a Frank. My dormitory was a real Turkish chamber; and the raised cushions on three sides of it – the high, square, carved wooden ceiling – the partition screen of lofty woodwork, with long striped Brusa napkins thrown over it – the guns, horse-gear, etc., which covered the walls–the fireplace–closets–innumerable pigeonholes– green, orange, and blue stained-glass windows – all appeared so much the more in the light of luxuries and splendours when found in so remote a place as Kroia. It was not easy to shake off the attentions of ten full-dressed Albanian servants, who stood in much expectation, till, finding I was about to take off my shoes, they made a rush at me as the Jews did at Salonica and showed such marks of disappointment at not being allowed to make themselves useful that I was obliged to tell Giorgio to explain that we Franks were not used to assistance every moment of our lives and that I should think it obliging of them if they would leave me in peace. After changing my dress, the Bey sent to say that supper should be served in an hour, he having eaten at sunset, and in the meantime he would be glad of my society; so I took my place on the sofa by the little gentleman's side, and Giorgio, sitting on the ground, acted as interpreter. At first Ali Bey said little, but soon became immensely loquacious, asking numerous questions about Stamboul and a few about Franks in general – the different species of whom he was not very well informed. At length, when the conversation was flagging, he was not very well moved to discourse about ships that went without sails and coaches that were impelled without horses; and to please him I drew a steamboat and a railway carriage; on which he asked if they made any noise; and I replied by imitating both the invention in question in the best manner I could think of – 'Tik-tok, tik-tok, tik-tok, tik-tok, tokka, tokka, tokka, tokka, tokka, tok' (crescendo), and 'Squish-squash, squish-squash, squish-squash, thump-bump' – for the land and sea engines respectively – a noisy novelty, which so intensely delighted Ali Bey that he fairly threw himself back on the divan and laughed as I never saw Turk laugh before.
For my sins, this imitation became fearfully popular, and I had to repeat 'squish-squash', 'tik-tok', till I was heartily tired, the only recompense this wonderful little pasha offered me, being the sight of a small German writing-box (when new it might have cost three or four shillings), containing a lithograph a Fanny Ellsler and two small looking-glasses in the lid. This was brought in by a secretary, attended by two Palikari [Albanian or Greek military], at the Bey's orders, and was evidently considered as something uncommonly interesting. So, when this very intellectual intercourse was over, I withdrew to my wooden room, and was glad of a light supper before sleeping.
SEPTEMBER 30
But one day can be allotted to Kroia, so how to make the best of that day? Little liberty do I look for, the more that while I take my café an Albanian stands at the door who shies off his slippers if I only move a finger – rushing forward to know if I want anything. However, I have caused it to be known through Giorgio, that I only require a single attendant, and that that one should be well paid. Spite of forebodings, I actually escaped from the palace, and having repassed the bazaar was at work on a drawing of the castle rock, one of the most imposing of subjects, ere yet the sun had risen over the eastern hills. Above the town the view is still more majestic, and although many of the inhabitants came and sat near me, yet no one annoyed me in the least, and I drew comparisons between these well-bred people and the rude men of Elbasan and Tirana. At eleven I returned to dine with Ali Bey, an amiable little fellow, who was evidently anxious to make my stay agreeable, though he could not long control his childish curiosity from bidding Giorgio (who could ill keep his gravity) to ask me to imitate the noises of the steamboats and coaches. So I again went through, 'Tik-tok, tokka, tokkey', and 'Squish-squash, squash, squash', to the great delight of the Bey and his retinue.
The routine of dinner was as follows: ten servants, in full Albanian dress came in at once, for all the world like in an opera ballet. One of them places a little stool on the ground, upside down, as much as to say that it is not to be sat upon; others fix thereon a large flat plate of tin, or some similar metal, with a spoon, or piece of bread, to each diner (there were two guests beside myself); then an ewer with water is handed to each person by one of the domestics, who kneels until you have used it and the Brusa towel. Soup, somewhat like sago and vinegar, was the first dish placed before us; and here my good genius basely forsook me, for endeavouring to sit cross-legged like my entertainers I somehow got my knees too far below the pewter table-top, and an ill-conditioned violent cramp seizing me at the unlucky moment in which the tureen was placed on the table, I hastily endeavoured to withdraw the limb, but unsuccessfully – gracious! – sidelong went the whole table and all the soup was wasted on the ground! Constantly as a Frank is called to observe the unvarying good breeding and polite ease of Turkish manner, this was a most trying proof of the endurance of those qualities. Nobody spoke, or even looked, as if anything had gone amiss; one of the corps de ballet wiped up the catastrophe and others soon brought in a new bowl full of soup as if nothing had happened. Nor was my awkwardness alluded to except by Giorgio, who, by my orders, offered a strong apology for the stiffness of Frank's legs in general and of mine in particular.
But I took care not to commit myself by unexpected cramps any more, and sprawled sideways through the rest of the dinner as I best could. A pilaf of fowls, full of spices and bones, kebabs, a paste of rice, onions, and pie-crust, and some round balls of chopped meat concluded the repast, some grapes excepted. Nobody drank anything, and abstemiousness was the order of the day, a virtue I was compelled to practise, even more than my companions, seeing that I was unskilled at selecting proper bits from the dishes with my fingers, and not only caught at unsatisfactory bones, but let half of what I did catch fall midway between my mouth and the single bowl into which we dipped in rotation. So ended my first Turkish dinner.
It is not easy to keep conversation going on terms so unequal as those in which my host and I communicated, so I was not sorry to be once more at work, and the outside of Ali Bey's palace, fretted and galleried and painted, occupied me an hour or two, while the castle rock, taken from the east, filled up my time till sunset. After this, I was devoted for two hours to the little Bey, during which my employment was repeating in English the names of the days of the week, and the twelve months, and the letters of the alphabet, varied by 'squish-squash, squish-squash, thump, thump, tikka-tok-katok', and by occasional contemplations of the Fanny Ellsler writing box. Later, Ali Bey showed me the rooms of his harem (the first and last I am most probably to see), which he was repairing with an indistinct view to future matrimony. Very picturesque and Arabian-night-like chambers they were, with a covered gallery, looking down on the (now) still bazaars and the tall minarets, to the rocks and the oak woods sloping down, down by undulating hills to the boundless plains, moonlit sea, and far faint hills of Skodra. Imagination peopled this gallery with houri tenants, waving feringhees, and laughing faces, but the halls of Ali Bey were silent for the present.
Supper – a facsimile of the dinner, save that I did not upset the soup – concluded my day in Kroia, and I took leave of good-natured little Ali Bey with the sort of half regret with which any human being, whose salt one has eaten more than once in wilds such as these, is bade a farewell for ever.
TO BE CONTINUED